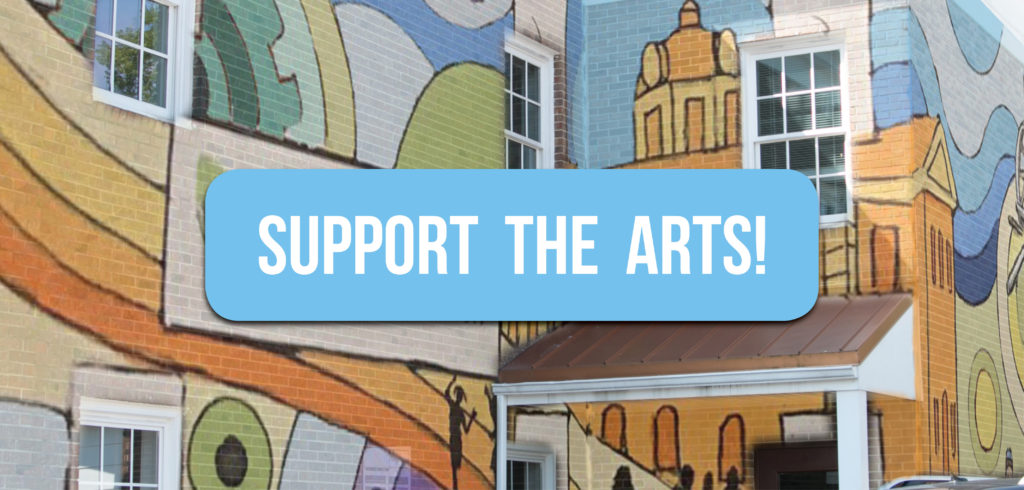 The City of Sugar Hill strives to continue embracing the arts; its latest effort being a new mural created by local artist Chris Walker. The mural will be a showcase of the transition of the past into the present, representing much of the city's rich history.
This will be the second mural in Sugar Hill's downtown area, both of which will be located on opposite sides of the city's former City Hall on West Broad Street, the same building in which the Suite Spot resides. Walker says, "The first objective of the mural is to illustrate the use of the building as a business incubator. As one approaches the Suite Spot, you will see an abstract design consisting of large gears and the Suite Spot logo. The Suite Spot houses thought and creativity, it's where ideas are fostered and houses a number of local businesses. The west side of the Suite Spot has five walls, the pattern of gears and circles repeats itself with a continuous band of color that unites the five walls. Along that band of color is a series of illustrations that serve as a timeline of Sugar Hill history: modern-day City Hall, the wagon that lost its wheel (the name sake of Sugar Hill), Carol and Walter Mangum (Mangum's Grocery), the Shelley-Howerton home (the oldest home in Sugar Hill) and some of the area's earliest residents, gold miners."
While the mural has received positive response from the community, the project can only become a reality if it is fully funded at the amount of $20,000 which will offset the cost of the mural. Donations will be divided into several contribution level tiers, each paired with various incentives. Any donation that exceeds the needed amount will be directed towards the fund for future art initiatives in the city.
All members of the Sugar Hill community are encouraged to donate, as it shows support of the arts throughout the city, the work of a local artist and the public display of the city's rich history. Show your support for art, history and all things local by visiting www.sugarhillmural.com.
to donate and be sure to share the campaign to further the effort.
For more information on becoming involved with the arts initiative in Sugar Hill, please call (770)945-6716.